Killin' Time
---

That police officer's perception of time is enviable, because right now time is going by really really really really fast. Columbia's fall semester is fifteen weeks long, and today marks the beginning of week twelve. It's hard to believe that in a matter of weeks we'll be a quarter of a way through the program. Bringing this timeframe to the attention of the rest of the producers generally results in responses not unlike an eight-year-old Kevin McCallister after applying aftershave for the first time.[flickr id="8186288561″ thumbnail="medium" overlay="true" size="original" group="" align="none"]
Last weekend, I was sitting at Addison station, waiting to catch the train into town. The arrivals board said that the train was a few minutes out, so I took a seat. What do I do with these few minutes? Time management becomes such an important feature of grad school; I'd recently discovered Red Bull and iCal — both of which have helped me make better use of my time, and increase productivity tenfold — but here I was, presented a rare moment, over which I had little control. I sat, and drifted.
Lately, that's what I've come to learn though; something you can't schedule yet it just as important as any assignment or work commitment is simply to allow yourself get lost in the moment. For now, I'm disregarding the fact that I have five major papers and a presentation due next week, and instead I'm daydreaming about a simpler life in a parallel universe. Life is so much simpler on Glornak Seven! But, whether it's a simple daydream, a deviation from your daily route home, or allowing yourself the time to get lost in a YouTube tangent, don't underestimate the benefits of these distractions.
Live television bloopers and #fail videos cater to my sadistic sense of humor. My three-year-old niece Robyn can't get enough of funny cat videos, but that's far too cutesy for my tastes. I'm working on corrupting her. My friend Nikola recently introduced me to a Machinima web series called Red vs Blue. It's a comic science fiction web series that began production in a bedroom in 2003, when some friends recorded gameplay from the videogame Halo, wrote a funny script, and cut it all together to make a three-minute short. I was somewhat of a gamer as a teenager, but aside from playing some Call of Duty 4 with my brother when I lived in London in 2009, I haven't played much in recent years. But, you don't have to be a gamer to appreciate Red vs Blue. It's now in it's tenth series, has a team of writers and a huge cast, and is a fully animated online series.
This is the first ever episode, but beware the NSFW dialogue.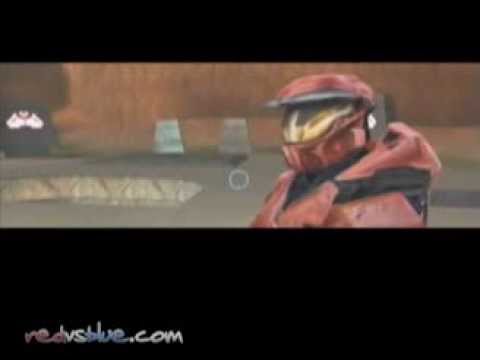 Red vs Blue is such a great example of grassroots creativity and how, despite not having vast amounts of cash money and equipment at your disposal, once you have an idea and develop a cleverly written script, there's really no reason you can't devise and produce a successful media project with distribution channels like YouTube and Vimeo. RvB inspires me, but tonight, I'm happy to just get lost in the moment and enjoy it.
There I was sitting at Addison, waiting, lost somewhere in my thoughts.  The hum of an approaching train tugged me back into the moment, sort of. It slowly pulled into the station, the sun reflecting on the carriage's edge. With Wrigley Field in the background, it made for a picturesque yet fleeting moment. I watched as the train pulled away from the station, and thought to myself, "'F**k, there goes my train."
By all means, take the time to lose yourself in the moment, because you never know what gems you'll find. Just know when to rein it back in!