In Other Words…
---
[flickr id="8121271906″ thumbnail="medium" overlay="true" size="original" group="" align="none"]

I like words—dapper, I've decided, is my favorite. There is great power in thoughtfully constructed and well-worded writing. "Actions speak louder than words," they say, but what about words that inspire actions? Consider some of mankind's finest speeches. The words of Martin Luther King Jr. secured him a place in the history books as the defining figure of the African-American Civil Rights Movement. Scientific studies into the effects of words have shown they trigger concepts, ideas, thoughts, and feelings.In all stages of a film's life, from development through to marketing & distribution, words play an integral part for a producer. Whether it's formal producer's notes, coverage, story synopses, treatments, character bios, beat sheets, step outlines, loglines, taglines, or lest I forget the script itself—without which there is no film—producers must demonstrate the unfaltering ability to write.

Words will forever be paramount, but another age-old tool producers put to use in order to conjure up imagery and concepts is the look book. Traditionally, a look book is made up of still images that convey what the producer wants the movie to look like. However, in recent years there has been a move towards a new type of look book, combining moving images with music and dialogue; essentially, an aesthetic trailer of sorts.

[flickr id="8121256429″ thumbnail="medium" overlay="true" size="original" group="" align="none"]

From feature films to television pilots and from web series to animated shorts, us producers have a lot of projects in development. Many are original ideas, many we are in the process of securing rights for and adapting. Faculty constantly remind us that we should each have no fewer than ten projects on the go at any moment. Last week, for our Acquisition, Development & Presentation class, Carolina had us pitch one of our projects and present the look book.

Kick Off is an original story I started writing in late 2010, but I shelved it because I didn't like the direction it was taking. It sat in the vaults of my laptop until a month ago when I was delving through old material and looked it over with a fresh perspective. I decided to dust it off and try again.

LOGLINE: When the teenage dream becomes too much to handle, the bashful high school quarterback throws in the towel in an effort to touchdown with his true self.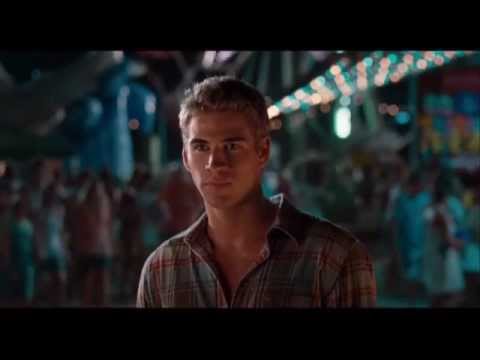 It's a short film set in the world of high school football, and it focuses on this life-defining moment that the quarterback endures in the minutes between gearing up for the game in the locker room and taking to the field. By borrowing footage from Friday Night Lights and The Last Song and music from The Foo Fighters, I wanted to demonstrate how I foresee the shooting style, editing, soundtrack, production design, and casting of the film.
Furthermore, I have since hired a massively talented writer from Columbia and can't overstate how much I'm looking forward to the first draft of the screenplay landing in my inbox on November 16th, almost two years after I started development. Words fail me.