Juggling Responsibilities vs. Juggling Chainsaws
---
I'm going to let you in on a secret, a thing that accomplished writers probably aren't supposed to let their readers know: the deadline for this blog snuck up on me. As the Graduate Ambassadors at Columbia College, we give you insights into grad school life in our program with a blog post every three weeks or so, which means they are scheduled out well in advance. I have a note on my calendar app reminding me when this post is due (and every post for the rest of the semester), but the last three weeks have been so busy that it snuck up on me. And that felt like the perfect topic for a blog post: juggling responsibilities.
Let's first go over my responsibilities as a student, which generally take priority:
I have three classes each week where attendance is basically mandatory. For those of you who don't know, grad school is a different beast from undergrad, and you generally want to avoid missing classes if at all possible.
Literary Magazine Editing: Read and rank 200 pages of submissions for Columbia Poetry Review. Be prepared to defend those I want in the magazine.
Workshop: Write three poems, give feedback on three poems for each of my classmates, and read assigned reading.
Composition Theory and Praxis: Read and respond to 50-100 pages of academic writing on rhetoric and composition.
I feel like something is being forgotten (that's a recurring feeling, by the way). My responsibilities as a Graduate Ambassador include:
Reading and responding to emails from prospective students
Maintaining an active presence on the Poetry MFA Twitter
Posting regular blog posts here
Attending Graduate Admissions functions
We're not done. I'm also a teaching assistant for a first-year class (next semester, I'll be a teacher instead). TA responsibilities include:
Attending class and keeping an eye on students
Grading papers for approximately 40 students
Managing the Moodle site for the course
I also work as a freelance writer that has me writing approximately 4,000 words a day of copy (that's easier than it sounds). I also remembered that thing I forgot earlier: I'm currently conducting an interview with a favorite poet over email.
I have more on my plate than most people in my program do, because there is a part of me that actually enjoys being this busy and this involved. Did I mention how I managed to sneak in a reading and dinner with visiting poet John Gallaher, pictured at the top? Or that I went to Minneapolis for a storyteller's convention and heard and discussed the power of stories (which includes poems) with some writers I love.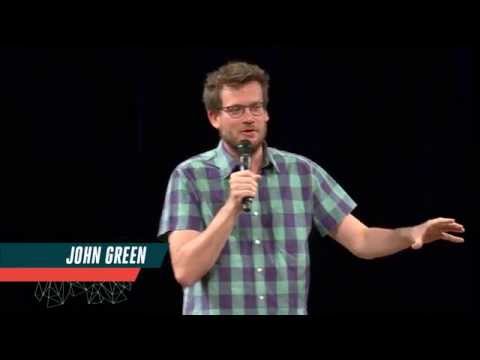 And if you're asking yourself how it is that I can possibly do all of this, I have three answers:
I don't sleep much during the week.
Much of my social life exists among my department or online
I don't actually manage to do all of these as perfectly as I can.
That last point? That's okay. Today I forgot to do the reading for workshop, and we postponed the discussion on the book until later because of my mistake. It's important to learn how to juggle the many responsibilities that come with being an adult in graduate school, but it's not the end of the world if you stumble. We're not juggling chainsaws, even if it may feel like it at times; you won't lost a limb if you forget to do a reading. And if I can do this, there's a pretty good chance you can do the grad school thing too.