One Billion Rising: Join the Revolution
---
I have always found it beautiful that dance can be such a powerful medium through which to send a message.  This is exactly what will be occurring on February 14th all around the globe.  In order to help bring an end to violence against women and girls, One Billion Rising will be rising up on February 14, V-Day, and dancing to protest the violence that effects 1 in 3 women (over one billion women).  
It is a terrible tragedy that 1 in 3 women will have experienced violence in their lifetime.  That is why on February 14th, men, women, and children from all around the globe will be rising up and dancing to bring an end to violence world-wide.  Below is a video that has been made by One Billion Rising to Breaking the Chains.  It is an anthem by Tena Clark that was choreographed by Debbie Allen.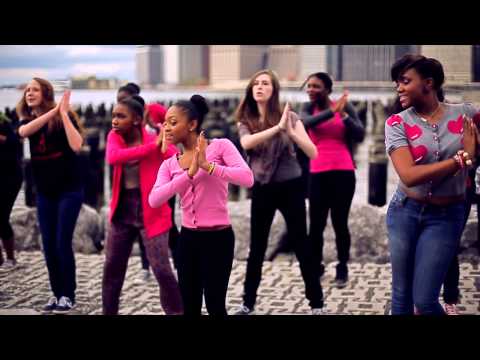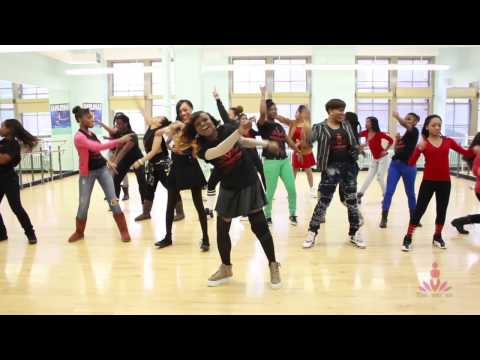 I think Eve Ensler describes this beautifully in a quote: 
Dance is dangerous, joyous, sexual, holy, disruptive, contagious; it breaks the rules. 
It can happen anywhere, anytime, with anyone and everyone, and it's free.
 Dancing insists we take up space, we go there together in community.
 Dance joins us and pushes us to go further, and that is why it's at the center of ONE BILLION RISING.With infectious music and lyrics from Tena Clark, amazing vocals by a talented group of V-Girls,
and Debbie Allen's bold choreography, Break The Chain is the anthem that will call up one billion to rise.
Among the many participants in One Billion Rising are the American Dance Therapy Association (ADTA) and Grace House.  This year, the ADTA is actively involved in joining the event, as well as discussing the benefits that dance/movement therapy can provide to those who have suffered from violence of any kind.  In addition, Grace House, which is a local residential program, will be holding a rising that will be lead by Chelsea Hill, a second-year dance/movement therapy and counseling graduate student at Columbia.  This week, I interviewed Chelsea to discuss in further detail the event she will be hosting in support of VDAY:
Can you tell me a little bit about the event you are hosting on V-Day and what inspired you to host this event?
The event I am hosting at Grace House on V-Day is actually part of a global movement…a movement that we hope may literally shake the world.  Eve Ensler, author of The Vagina Monologues and founder of V-Day, an organization created to unite and empower men and women around the world as they demand an end to violence against women, has chosen to use dance as a way to create change this year.  The concept is that one billion women violated is an atrocity, but one billion people dancing is a revolution.
At Grace House (1801 W. Adams St. Chicago, IL), on February 14, 2013 (2:00pm-3:00pm), we will rise [Note: the event has now been moved to The Michael Barlow Center 2120 W. Warren Blvd, Chicago IL 60612 in order to permit for weather].  The 18 residents of Grace House, a facility for women exiting Illinois prisons and reintegrating into society, will be joined by Chicago dance companies, Dance/Movement Therapists, friends, family, Social Workers, advocates, and anyone willing to rise against the violence they have endured.  We will take to the street with performers and musicians and move!
I have danced all my life and taken a stand for many of my personal beliefs…and this is a chance to do both.  I have been involved in V-Day for six years as an advocate, director, program organizer, and performer.  In addition, as a Dance/Movement Therapist I have witnessed how powerful dance can be and the changes it can create.  My hope is that this global act of men and women rising and dancing for a greater cause will create a shift, not only in the axis of the globe but in each of their minds and bodies and in the behaviors of societies around the world.  I want to have at least one small shuffle in this shift and potentially a whole Chicago street of movement!
Eve Ensler said, "Dance joins us and pushes us to go further, and that is why it is at the center of One Billion Rising".  What role do you think DMT plays in helping women and girls who have been effected by violence?
This is a difficult question to address, because the healing power of DMT is so unique to each individual and situation.  DMT offers a therapeutic approach unlike any other, as it permits and facilitates access to the body directly, on a functional and expressive level.  This means that it is therapy that addresses the sanctuary that was intruded upon for these women and provides ways to reconnect with their body.  DMT helps women understand, acknowledge, and unite their bodies with their minds and spirits.  It is an opportunity for healing, within themselves and with others.  As they reclaim their bodies, they can create or redefine their true self and feel empowered to speak out about the violence—how it impacted them and why it must be stopped.  The role DMT is playing in this event, specifically, will be witnessed through the passionate gathering of dance/movement therapists from all over Chicago, advocating for these women and other populations who have survived violence.
One Billion Rising is asking participants of V-Day to post on their website why they are rising. Why will you be rising on February 14?
I will be rising and dancing, because simply taking a stand has not created a big enough change.  If we want to shift the world, we cannot just stand, we have to move—and what more enjoyable way to move than to dance!   For the mothers, grandmothers, daughters, aunts, nieces, and friends…for the sisterhood across the globe surviving, I will rise.  For the women of Grace House, I will rise.  For myself, I will rise.  Because one more woman violated, is one too many…but one billion dancing is breathtaking.
 For more information on how to get involved, you can visit One Billion Rising's homepage to join or start risings, as well as find out different ways to rise in your community.  You can also check out https://secure.onebillionrising.org/page/event/detail/wvp and https://twitter.com/1BillionRiseChi for more information on the event Chelsea will be hosting in partnership with V-Day.  Remember that even if you cannot attend an event you can still get involved by leaving your home, work or classes and moving!   Post your videos or photographs on https://onebillionrising.org and tell the world why you are rising!