BEHIND THE SCENES
---
[flickr id="8201158122″ thumbnail="medium" overlay="true" size="original" group="" align="none"]

Last weekend, the graduate students in the Film & Video Department wrapped the remainder of our first-semester productions. Sixteen shoots later, the directors are now locked into the edit suites, and us producers are ensuring all paperwork is in order for our production binders.

I got my productions out of the way the weekend before last. The first, which we shot in Naperville on Saturday, captured a defining moment in the relationship of a young married couple. The next one we filmed the following day on the shore of Lake Michigan in Chicago's north suburbs. This scene included a fleeting yet meaningful encounter a young girl shares with a stranger. For the most part, both productions ran efficiently. That's not to say each production didn't have its hairy moments, but it was nothing we couldn't manage.

Having my productions out of the way early, I was able to call by some of the remaining film sets this weekend. It was really encouraging to see how many producers and directors lent a supportive hand and turned up to work on each other's sets; at one point I counted eight producers on Josh & Assya's set. Theirs was an exterior night shoot; the biggest of all sixteen productions and the most visually impressive production of the pile. Below is an insight into Friday night's production, as KG, Javi, and I delved behind the scenes. Beware, the audio quality isn't great. I shot on an iPhone, and there were two generators nearby.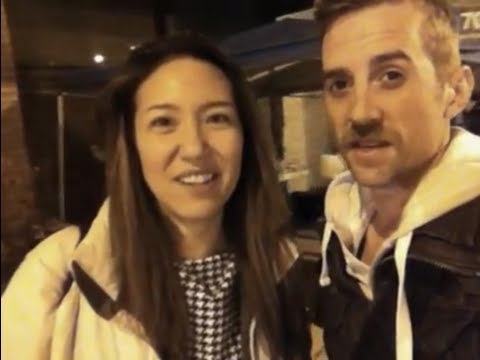 It's a relief to have these productions in the can, but it by no means suggests us producers may now take a backseat. This week, we have five papers and a feature film presentation due, and we're all still working on our own development projects. I'm days away from getting my hands on a second draft of Kick Off and trying to figure out some form of timeframe for production in the new year.

However, somewhat more pressing right now is The Articulators, a short film I'm producing for my friend Paul, and we hit principal photography on Thursday. Better batten down the hatches..

[flickr id="8200066261″ thumbnail="medium" overlay="true" size="original" group="" align="none"]