Inspiration to Execution at Columbia College Chicago
---
[flickr id="8006116228″ thumbnail="medium" overlay="true" size="original" group="" align="none"]

My last few posts have been about experimentation and sources of inspiration.  I keep harping on this, because it's a great way to stimulate creativity…especially when you think you aren't creative. That being said, I always look around campus for sources of inspiration.

For my first Production III project, one of the sources of inspiration I used was the Kinetic Sculpture exhibit in Columbia's gallery space in 1104 S. Wabash. I've included a few examples of these sculptures to give you an idea of how you can let your creative mind go and transfer elements of the pieces into your own work. I'm not talking plagiarism. I'm talking about adapting an idea to your own project in order to make something original. I have an example of this in the experimental piece I shot last week.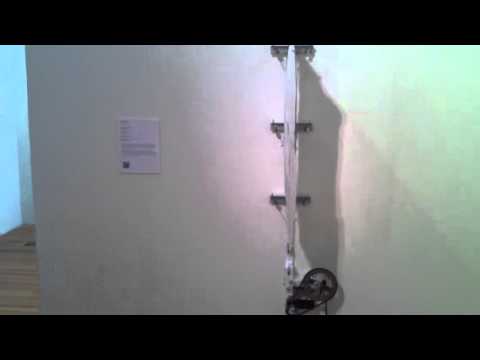 This is something I finished very quickly. The exhibit made me think "movement."  That evolved into the idea of one's world spinning out of control. Then I thought of one of the "spinny things" at the park where kids push you in a circle. At first, those things are fun, but if you go to fast you, fly off. That's life. That's my inspiration.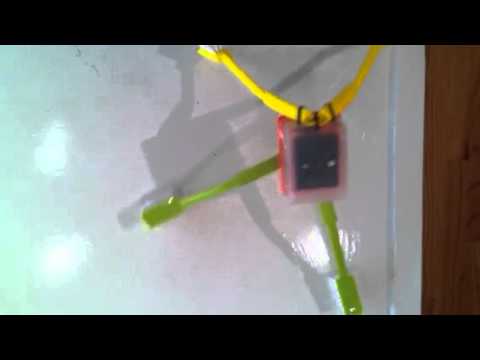 For this film, I cast my nephew as the lead. You may remember him from my 1st production project here at Columbia called ROBOX.  We went to three different playgrounds before I found one where he would get out of the car. The next challenge was that a lot of the kids wanted to get their picture taken. I felt bad having to get them out of the shot, but sometimes you have to make the tough decisions.
The first time I put Nick on the "spinny thing," I didn't balance the camera right, so the images jumped everywhere. I wanted the background to move, not Nick. After a few test shots I finally got it. Because this was a "rant" project, I had to say something that gave the sense of spinning out of control. I was inspired at about two in the morning. When I recorded, I didn't rehearse. I didn't write anything down. I just ranted into the iPhone. Later that morning, I edited the project, and that piece is what I have for you today. That was a peek into my process from inspiration to execution. Let me know what you think.