So, I must admit as I began to contemplate what I wanted my inaugural Grad Ambassador blog post to encompass, much anxiety was induced.  The thought of doing the whole "What is dance/movement therapy?" idea was my initial response- seeing as I am often met with this question in my personal life.  However, I figured anyone reading or being directed to this blog is probably familiar with the American Dance Therapy Association and already has a good idea what dance/movement therapy is. At least a pretty good idea, anyway.
Instead I have chosen to use this space as a way to share specific examples (some of my favorite) of how movement is currently being utilized to help heal communities. This work is done both inside and outside of the realm of professional dance/movement therapy. Either way the work emphasizes the therapeutic and healing power of movement.
First up, is the trailer for the documentary titled Bouncing Cats. The faint at heart be warned.
Unfortunately I have not seen the full-length documentary, but seeing the trailer surely gives an overwhelming understanding of how powerful dance, in this case hip-hop, can be.  My favorite line is from the Uganda woman who states, "We are all the same…"
Next is the music video for the band Ok Go's song "All Is Not Lost."  Ok Go collaborates with one of my favorite dance companies Pilobolus in creating this video. Although this collaboration does not relate to a specific community in general, its overarching message certainly vibes with a "community healing" message that is so important to the dance/movement therapy field.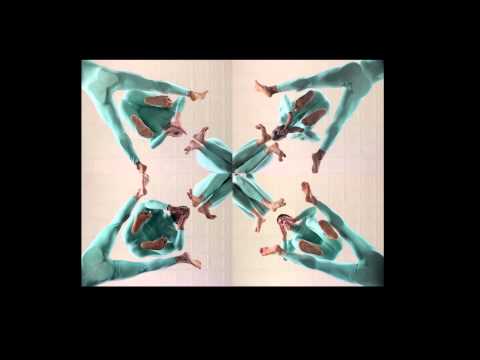 Finally, a local example of the use of dance as a therapeutic means- in this case specifically the component of performance.  Columbia College DMT third year student Annie Snow and Community Outreach Coordinator Laura Downey (also a CCC faculty member) facilitated a dance group, the "Ridgeville Rock-On Rockstars."  The "Ridgeville Rock-On Rockstars" is made up of teenage girls with disabilities.  The girls performed at this summer's DMT & C Student/Faculty Dance Concert.
More about the girls' experience can be found at Shaping Community, the DMT outreach blog. And yes, the Emily mentioned in the beginning of the post is me. What an honor, huh?
This post does not necessarily answer that question myself and many other DMT & C students have been asked so many times, "So, what is dance/movement therapy anyway?" Clearly I have a hard time answering this myself. I feel like the more I learn about it the less I know.
What I do know is the power of movement is real.