It's week three. This semester's films go into production in week four. My film shoots in week five. That means we're all in the depths of pre-production.
My directing partner is Hadeel, and our film is the story of a manipulative mother that uses freshly baked cookies to extort an admission of guilt from her belligerent son, until he begins to play her at her own game.
In that manipulative manner that only family know best, One Tough Cookie portrays a moment between mother and son, during which they both very much want something from one another yet refuse to give in. That ability to push the buttons of another is greatest between immediate family members, and the seemingly simple familial moment presented in this short-film is one that should appear subtly familiar and resonate with many.
These last few weeks have been about numerous rounds of auditions, and negotiations to film on one of the soundstages at Columbia's state-of-the-art Media Production Center, where most recently, we had our test shoot for the film. Like the name suggests, the test shoot is effectively a time to test out some stuff in advance of principal photography. For the director, it might involve rehearsing dialogue and movement with the actors and deciding on what type of shots work for a particular movement. The director-of-photography will often use the test shoot to see what lighting works for the desired visual style of the film, what lenses work for different shots, and maybe even what camera works best.
Below is a video created by one of the directors, Emily, and her director-of-photography, Ryan, in order to support their argument as to why they want to shoot on one of the school's chief cameras, the R3D. You may not understand some of the technical terminology—I for one don't—but the footage taken from the test shoots demonstrates the difference between the R3D and the alternative camera for this shoot, the Canon 5D, in relation to the desired look Emily and Ryan are hoping to achieve.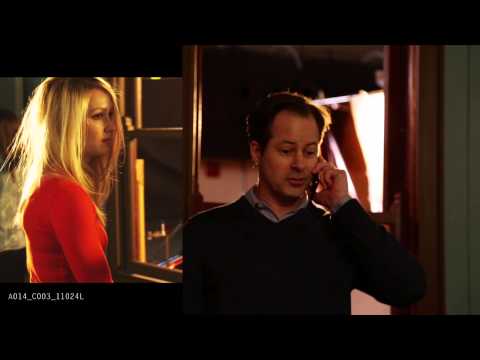 Four days of test shooting later, seventeen graduate projects were all somewhat wiser about the direction in which they were moving. I think there's a lot to be said for f**king up. There's a quote I read years ago, by Spanish philosopher George Santayana, and it states that, "those who forget the mistakes of the past are doomed to repeat them." Technically, the test shoot is the best time to f**k up, and we did. The cookie crumbled! But, we became aware of some of the problems facing us and now have the time to fix them before principal photography. We have learned vast amounts, and as we move towards principal photography, we will not forget the mistakes of the past.