We watched a few films recently, and I wanted to give a few reviews. Studying at Columbia College Chicago's Music Composition for the Screen MFA program has changed my perspective and helped me see both films and film scores in a new light. Up for review today are The Hobbit, Les Miserables, and Jiro Dreams of Sushi.
THE HOBBIT
My Take:
I'm partial to Martin Freeman after his stunning acting in BBC's Sherlock. I don't think Peter Jackson could have picked a better lead. In fact, imdb.com shares in their trivia section that other actors were considered for the roll and that scheduling conflicts got in the way, but Peter Jackson reworked the entire shooting schedule around Martin Freeman to make it work. Good choice, I say.
Howard Shore hit the ball out of the park again. I was curious to see what he would do compositionally. He was presented with a dilemma similar to that of John Williams when he scored the prequels to legendary films. He could have done a few thing: (1) write entirely new themes with no reference to the previous films; (2) treat it as an entire work, strip down LOTR themes to their essence, and let them develop over the space of 6 films; or (3) use the same themes without alteration. It seems Howard Shore did a mixture of the three. There were many more references than I expected, but it flowed nicely and was orchestrated brilliantly. And, Howard Shore writes it all out by hand. No software is used in the compositional process. That just goes to show that you don't need the very best equipment to write the very best music.
Others' Reviews:
We'll let the Onion speak for itself…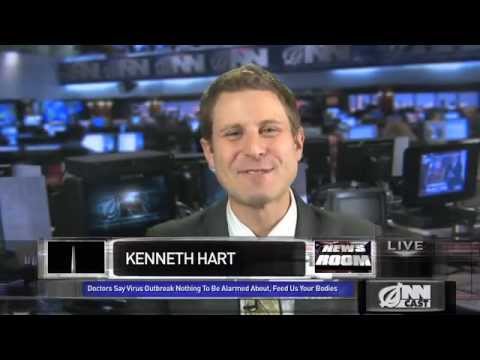 Les Miserables
My Take:
The film was emotionally engineered. Looking at the singing too technically will give you a skewed perspective. The acting was mostly excellent, and the cinematography was superb. Claude-Michel Schönberg wrote an excellent new song specifically for the film "Suddenly". I look forward to him winning best original song with that one.
Others' Reviews:
Sean Pack from the Music Composition for the Screen MFA program said:
"So many Les Mis comments, I guess I should join in. An incredible film. A lot of bad singing, but it just doesn't matter, because the acting was stunning and the emotional energies were so strong that I was sucked in from the start. An incredibly daunting production that was pulled off very successfully. The orchestrations were brilliant, and Anne Hathaway was stunning. Oh yeah, and Russell Crowe was a fish out of water."
Sam Richardson is credited as saying:
"Went to the movies with the wife. We saw this obscure movie I had never heard of, some French foreign film. They must have been giving away free tickets because the lines were out the door. Anyway, the movie starts, and Wolverine is singing his guts out. Then Catwoman starts crying and singing, and it's all very moving. The only problem was the girl next to me, who had apparently read the book or something, starts singing along. It was very distracting. So Wolverine is on the run from the Gladiator, because Catwoman had a baby at Borat's house, but now she wants Wolverine to care for her. Time skip. A bunch of kids get shot, and in the end, everyone dies. Four stars.
Jiro Dreams of Sushi
Watch it. An excellent documentary with tasteful music. That's all I have to say. Just watch it.